INTRODUCTION
With the advancement of technology, there are now a variety of options to choose from when it comes to home entertainment systems. The two most popular options are projectors and televisions. In this blog post, we'll compare these two devices and help you make an informed decision on which one is right for your home theater.
Comparing Projectors and TVs
One of the main differences between projectors and TVs is the image size. Projectors can provide a much larger image than traditional televisions, making them perfect for larger rooms and home theaters. In addition to the size difference, projectors also offer higher image resolution. Under the same budget, projectors will typically have a sharper and more detailed image than a TV.
Flexibility of Projector Placement
Another advantage of projectors over TVs is their flexibility in terms of placement. While televisions need to be placed in a specific spot in the room, projectors can be placed anywhere, making it easy to move around and enjoy your favorite movies and shows from different angles. This flexibility enhances the viewing experience and allows you to create a more immersive theater-like environment.
Eye-Friendly Features of Projectors
Projectors are also better for your eyes than televisions. They emit lower blue light, which is known to cause eye strain and fatigue.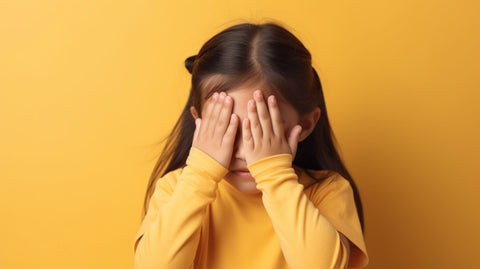 By projecting onto reflective surfaces, such as a projection screen, smart projectors significantly reduce the effects of blue light overexposure on the eyes. This makes projectors a better choice for those who are concerned about eye health and comfort while watching their favorite shows and movies.
Recommendation
If you're looking for a projector that offers both high-quality images and eye-friendly technology, we recommend the ZEEMR Q1 Pro. This projector is the world's first 800 ANSI projector with a pre-installed certified Netflix app. It also features eye-friendly technology that reduces the effects of blue light on the eyes, making it a great choice for a comfortable and enjoyable viewing experience. 

Ready to enjoy your comfortable movie night with a ZEEMR Q1 Pro? It is the world's first 800 ANSI projector with a Pre-installed Certified Netflix app. Go explore this eye-friendly recommendation.
CONCLUSION
In conclusion, when it comes to home theater, projectors offer several advantages over televisions. They provide larger, higher quality images and offer more flexibility in terms of placement. Additionally, projectors emit lower blue light, making them better for your eyes than televisions. Consider these factors when deciding on which device to choose for your home entertainment system.
To learn more about the home projector trivia, please subscribe to us for more!